Freelance website designer in Derbyshire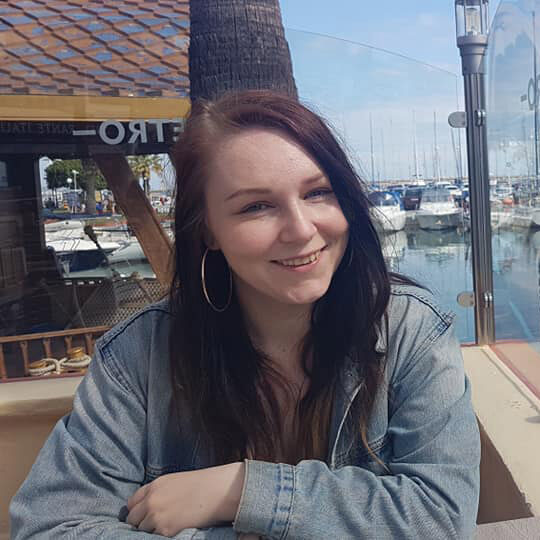 Hello, obviously you have come to this to find out all about my lovely self (or maybe you're just really bored). I'm a freelance website designer and graphic designer based in Derbyshire.
Originally I come from Essex, but please don't hold it against me. I've lived in Derby in Derbyshire for the last nine years so I like to think I'm now a fully-fledged duck.
My aim is to help busy business owners and freelancers update their websites to attract more of their ideal clients and leave the right impression.
When looking back you can see the little breadcrumbs you followed to lead you where you are now, even though at the time the journey seems a lot more… chaotic. 
I was never someone who really knew what they wanted to do and I tried quite a few different things before I settled on being a badass website designer.
Along the way I learned quite a few things about myself and the world:
I'm a dedicated individual for taking on the Yorkshire Three Peaks Challenge and walking 24 miles in 12 hours and on blistered throbbing feet.
Above all else, I value respect, kindness and honesty and will always provide and expect this from my clients and my friends.
Other people will hate that you don't like cheese and often try to get you to try it.
It's important to unwind, you can't work and be available 24/7 (although your website can!)
I'm a terrible singer but I will always do karaoke when given the chance.
My dad is a programmer and was always trying to guide me and my brothers down the same path, which was clearly quite influential as one of my brothers now is a programmer and he's worked as my back-end developer on a few projects now too! My Dad also bought us Photoshop, and that alongside both my parents and family encouraging my creativity, ignited my interest in design.
Now, I studied Film Production at University and upon exiting I briefly worked in a photography studio (which I'd have loved but it was very high-pressure sales). Next I tried my hand at Telesales which turned out to be one of the better decisions I'd ever made.
At this role, I was given a chance to progress as a marketing assistant, a job that initially focused around email marketing, and it turned out I loved this job. I really have to thank the managers and people that I worked with at this role for mentoring me and helping me to develop my skills and interests. Particularly my boss who even to this day proves a valuable mentor and firm supporter of my career.
So, this started out as email marketing and I got to grips with HTML and CSS responsive email template design, before the role became more about graphic design, marketing, and website management.
My next job was incredibly corporate, which turns out was not quite to my tastes and further away from the work I'd really become to love: website design and front-end development. At this job, I did some bits on the side before taking the leap into freelancing.
And, that's the full story. Or, thereabouts.
Don't forget to add me on LinkedIn so we can stay in touch. Or follow motacilo on social media!