Your new website will be in safe hands with me. I will design you a modern website, that appeals to your customers, reflects your brand, and works perfectly. 
It has been brilliant working with Eton Technologies to produce a website that works for their business audience in India, the US and the UK. Initially, we developed new branding for the website and the business. Then, I designed the site within Adobe XD. Finally, I built the website on WordPress using Elementor.
The design style was chosen to reflect the attributes of the business. To show off the human element of the business alongside its tech attributes. And, to create a consistent style that caught the eye of website visitors. 
Claire at Clear Skies VA was an absolute pleasure to work with. She had recently undergone a brand overhaul and came to me with a whole new vision for her website. Because her new branding was so strong it helped to form a beautiful and 'free' feeling across the website. This lead to a website that perfectly represented Claire and her business.
After getting this website live early in 2020 I have since worked with The Welding Academy to add additional pages to their website. Working with them is always a pleasure, and initially we made big changes to make the branding and the style choices more consistent. The end result is something I am extremely proud of. And, I will look forward to working with The Welding Academy again in the future.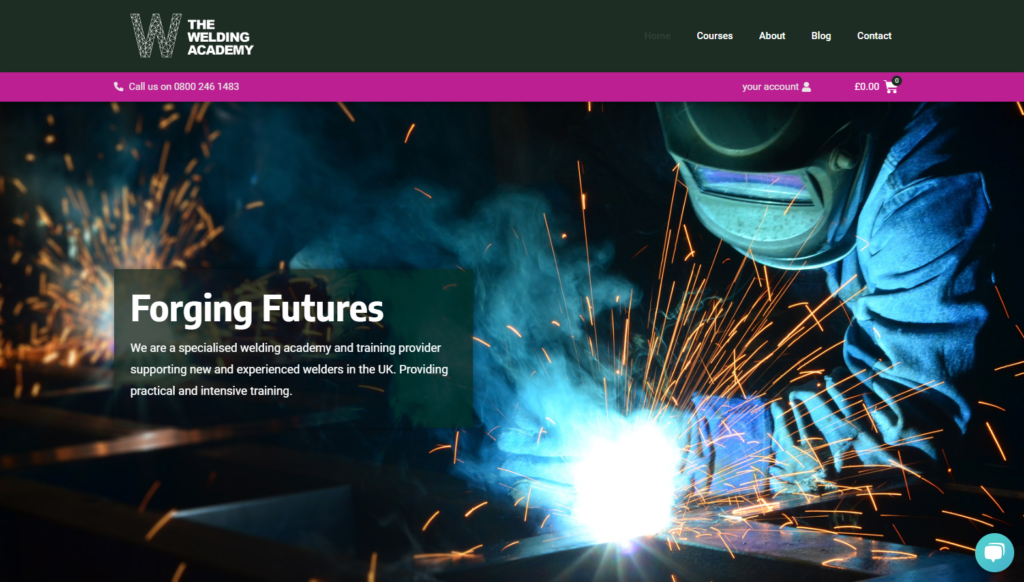 Sisu Emotional Health and Coaching
Working with SISU was brilliant, as I truly believed in his mission and his goal. We honed in on his client base, being those seeking coaching over 50 and used this to form the content and the structure of the website. Since the launch of this site I have worked with David at SISU to set up email marketing integration on his website.
The key process here was to link the website with an internal property management system, and have the website update new properties automatically. This reduced any admin time on their website. We also created a new style for the design which looks great, and celebrated Derby.
Here we worked to create a website with stronger branding to hint towards the key client of IT contractors. I designed custom icons for use on the website. This worked perfectly with the design across the website, which is modern and sleek.
Here's a selection of other work I have done, since opening my doors in April 2019 as a Freelance website designer. Not bad for a duck living in Derby! Find out some more about me here, to see if we would be a good fit working together.