We are looking back on the last 10 years and asking the question 'how has marketing changed?'
It's 2020 and we are officially living in the future. We have smartphones, AI, smart homes, and cool robots. All sorts of sci-fi stuff is now a reality. So much has changed in the last 10 years and all of that affects how you should market your business.
Has marketing really changed that much since 2010?
Well, Glee and Breaking Bad were cultural phenomenons and Game of Thrones wasn't even on TV yet. But, I digress, we are here to talk about marketing.
Looking back and understanding how marketing has changed can help any business. Basically, you can analyse if you are doing the right things to grow in this era.
And, it might even help you get an idea of what the 'next big thing' in marketing will be.
10 ways that marketing has changed for UK businesses since 2009
1. Are you online?
Do you have a website or can potential customers find out about you online?
Because 82% of smartphone users use a search engine when looking for a local business (source here) so if you're not online you will be losing out on those customers.
And, seven out of ten customers visit a business or make a purchase based on information they have found online (source here). Which shows how important it is to be visible to customers online.
I'm a millennial (sorry everyone), and I use search engines in this way all the time. And, it's not just me there are countless studies that show this.
Essentially, I'll try to find opening times, prices, deals, reviews, business locations, and anything else you could think of through search engines. If it turns out the information is wrong then this can leave a bad impression on me.
If you have a website and this is outdated or difficult to use then this can also put consumers off. For example, 75% of people in this study said that they base a companies credibility on how their website looks, feels, and responds.
So, you need to be online. You need to be visible on Google so that customers can find you and find out about you. Also, you need to have up-to-date information available to gain consumers trust and boost your sales (both online and in-store).
2. Social media is expected
Every business, big or small, should have some social media presence in 2019.
In the UK there were 38.68m social media users in 2016 – find out more here.
And the biggest social media site was, no surprises, Facebook.
Why is social media important to your customers?
Information can be found easily (which is important if you don't have a website for this)
Direct messages can be used to ask questions and place bookings
Feedback from other users is visible
Concerns can be voiced publicly
There is also the rise of influencer, where people with large followings on social media are paid to advertise products to their readers. These are often celebrities or people who have a large following locally.
Influencer marketing is a new trend that has emerged in the last 10 years.
Every social media platform has differences and works well for different products and industries. You need to research to find the best platforms for you and use the right tactics to grow your following.
3. Everyone has a smartphone
In 2008 the very first iPhone was released. In 2018 over 52% of worldwide website traffic came from mobile devices.
Websites now need to be mobile responsive and completely mobile-friendly. As do marketing emails, online adverts, online forms, and anything else you could possibly find on the internet.
And, with the rise of tablets, you also need to ensure that your website looks as good on this device too. So, now-days your site needs to be responsive and fluid. (Don't forget that I can help with that!)
4. Content marketing is now HUGE
This new type of marketing has completely changed the way that many UK businesses market to their consumers. This style of marketing is the cornerstone of many digital marketing strategies.
Content marketing refers to things like blogs, social media posts, and videos that are used to provide value to your customer. It is less about promoting your business and your products and more about giving the consumer more.
This works because:
The consumer gets extra value, before and after buying
Your business can cement itself as a 'knowledge-base' in your industry
Consumers will build trust in your business through your content
It also drives more traffic to your websites
Content marketing is an aid to increase sales and create better and more loyal customers.
Being active online is not enough to drive traffic to your website any more. Digital marketing is all about providing your consumers with real and genuine value.
A good rule for content (and social media posts) is to use the 80/20 rule. Spend 80% of your time providing value to your customers through informative and entertaining content and spend just 20% of your time promoting your business and your products.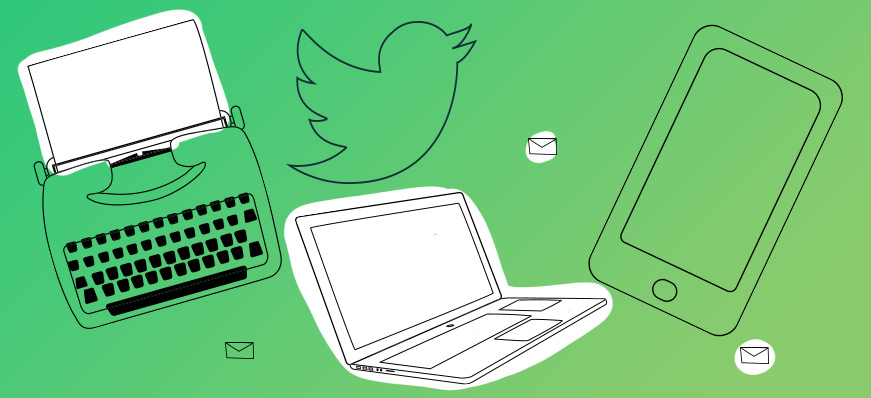 5. Video marketing is everywhere.
Nearly everyone in the UK has the internet on the go and has a smartphone. This is one of the biggest ways that marketing has changed in the last few years for UK businesses.
Creating and sharing video is now easier than it has ever been before.
Video creation is a huge part of content marketing. And, video is a great sales tool. This article has some really great information about video marketing in 2019.
6. Consumers are savvier
The internet has now been around for 28 years. That's old enough to have a mortgage.
Basically, this means that consumers have a better understanding of 'scams' and are more wary of them.
People in the UK are clued up on things like spam, GDPR, fake news, and Photoshopping.
Consumers are far more interested in authenticity and honesty from the companies that they deal with.
As a business, this means that credibility is more important than ever. Marketing is more about building trust and building a relationship that it has ever been before.
Gone are the days of cold-calls, pop-up adverts, spam emails, and shoddy practices. These tactics will put more customers off than they will win you.
7. Personalisation is everything
Using a prospects first name in an email subject line is a proven way of getting more opens on that email.
But, personalisation now means so much more than this.
Personalisation is now more about understanding your customer on a deeper level and communicating with them based on this understanding.
Basically, personalisation is about segmenting and separating your customer database and marketing different material to different people. It's not exactly a new concept but data is now more in-depth and personalisation can be more accurate.
For small companies, you would offer a different sort of personalisation to big companies Here are a few examples.
B2B (business to business) companies can personalise their marketing efforts based on the industry of their customers, the location, and how long they have been your customer.
B2C (business to consumer) companies can personalise marketing based on gender, location, age group, previous purchases, and how long they have been your customer.
I've done work for a home improvement lead generation company and with them, we will personalise emails based on industry. So, we will contact heating engineers with an email aimed at just them and no one else. The results are always great.
8. Automation is key
Marketing automation relates to automated emails, social media messages, texts, chatbots and anything where a pre-decided message is automatically sent to a consumer.
A good example of this would be an 'abandoned shopping cart' email or a 'thank you for your enquiry' email after you have filled out an online form. Thankfully, many of these features are available online and it is no longer difficult to have basic automation on your website.
This trend will only continue to grow in marketing as it has been proven to get results through boosting sales and nurturing your relationship with your customer.
9. Smart speakers and voice searches
In the UK 10% of all households have a smart speaker (source here) and 16% use this regularly to make purchases.
Another study suggested that in the US by 2020 75% of all households will own a smart speaker making 50% of all searches voice searches.
This suggests that everything we know about Search Engine Optimisation (SEO) could be about to change as more and more people start to use voice searches.
SEO is how you can make your website appear higher on Google (or bing, or any other search engine) when someone searches for things relating to your business. At present this is usually done via a keyboard on a mobile device or a desktop computer, but searches via smart speakers or using a microphone are increasing.
Admittedly, this one is taking off at the moment but it's a big change to the way that consumers order products. Taking notice of the rising trend in voice searches now will give you an edge when optimising your website for search engines.
10. Cold calling is basically dead
These days, 90% of B2B decision-makers won't take a cold call (link here). This once tried, tested, and trusted sales method is slowly dying a death.
Cold calling is no longer considered a key way to find customers. It can still work, but it takes a lot more time to get through to the right person and even then a sale isn't guaranteed.
So, most marketers will focus on inbound marketing. Inbound marketing gets the attention of prospects, through great content, before they are ready to buy.
How has marketing changed…
So, these are the ways that marketing has changed over the last 10 years. As an industry, it continues to develop and evolve, and in another 5 years time, the marketing landscape may be completely different.
What do you think the future of marketing holds for your business? Is it voice searches? More automation? More content? Or something entirely different?